tbinv.com
School User Form
Maintains info on users of the database.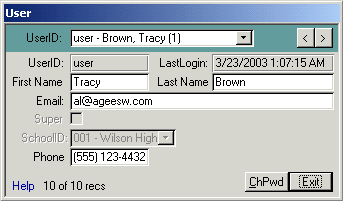 To open the form:
Click Table, select User and click edit.
To find a record:
Select the UserID in the combo box or PgDn to the user. You can see all school users, their contact info and school, but can only change your own email, phone and password. To change your password, click ChgPw. Enter your old password, and new password twice.
Close
Sitemap